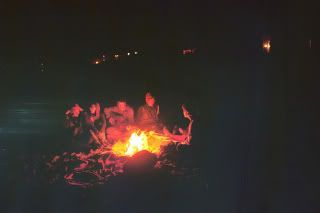 Let's Hope This Summer Never Ends Playlist
1. The Black Keys - She's Long Gone
2. Foster the People - Pumpled Up Kicks
3. Tommy Guerrero - 40 Summers
4. Work Drugs - Third Wave
5. City and Colour - Weightless
6. Scattered Trees - Four Days Straight
7. Washed Out - Eyes Be Closed
8. Two Door Cinema Club - Something Good Can Work (Ted & Francis Remix)
9. Daniel Wesley - Ooo Ohh
10. The Glitch Mob ft. Swan - Between Two Points
11. Nadia Ali, Starkillers & Alex Kenji - Pressure (Alesso Remix)
12. The Kooks - Sofa Song
13. Birdlips - Some Kind of Death

I put together this playlist for this summer. All of the songs are in no particular order and are rather tracks that I personally believe are perfect to listen to in the summer months, songs that I can relate to right now or just simply tracks that I will be listening the hell out of these summer months. Look them up if you are looking for some new additions to your music library.